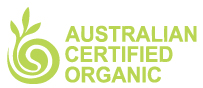 150 g/5.3 oz
If you haven't heard of the benefits of probiotics yet, then you will very soon. It is well documented that a good source of probiotic bacteria in the diet is important for overall health and a natural part of the food chain. Since caffeine, alcohol, stress, preservatives, chlorine in tap water and antibiotics can wipe out our good bacteria easily, everyone would benefit from taking a probiotics daily. When good bacteria counts in the intestinal system are reduced, it provides an environment for putrefactive bacteria to dominate, contributing to poor health.
Good bacteria is vital to our survival. Amongst the long list of roles played in our body's day to day functions, probiotics are fundamental in metabolism of food and absorption of nutrients, support immune system function, detoxing of the body and removing toxins, encourage low blood pressure, produce lactic acid to balance the pH of the colon, assist in digestive issues like constipation or diarrhea, combat yeast in the body and other bad bacteria and fungus and the list goes on. Probiotic supplementation has also shown benefits to skin sufferers of acne, eczema and psoriasis.
Our Superior Probiotic
In-Liven's unique bacteria is a highly evolved strain cultivated for twenty five years. Our hearty bacteria will thrive even in the acidic stomach environment, against cold, heat, chlorine, salt and many preservatives commonly found in foods today. Most other probiotics on the market were created in bio reactors, require refrigeration and are not as strong. These "weak" probiotics may be killed off when they come in contact with common stressors before they even get a chance to colonize.
Our bacteria is cultivated from 100% certified organic fruits, grains and vegetables in our certified organic facility (not from fecal matter or genetically modified organisms)
Unlike relying on getting healthy bacteria from foods like yogurt (which sometimes only contain one strain of bacteria), our probiotic supplement contains the full family of 13 strains of Lactobacillus bacteria (Acidophillus, Delbruekii, Caseii, Bulgaricus, Causasicus, Fermenti, Plantarum, Brevis, Heleveticus, Leichmannii, Lactis, Bifidus, and Sporogene).
Having the full 13 strains is important because this bacteria works in harmony only if the complete family is present. Our experience shows that if you provide the body with these 13 strains together, they have the ability to create an environment where the other 100's of sub-strains that are vital to the body can exist and multiply.
Since our healthy bacteria travel with their own food source (the fermented superfoods), they are alive, active and ready to colonize immediately after they are consumed. No need for them to battle each other for food. Miessence has tested probiotic retention samples that are ten years old that are still viable to this day.
200-300 million Colony Forming Units per teaspoon
Why the Superfood Component?
Great nutrition delivered optimally for absorption. Check out our ingredient list of 26 certified organic wholefoods! These powerhouse ingredients contain 18 amino acids (including the 8 essentials), significant enzymes, and a broad spectrum of essential nutrients, vitamins and minerals.
The fermenting process allows the body to instantly assimilate the broad spectrum of nutrients as soon as its consumed.  With the work of digestion already started there is 100% bio-availability and no nutrients lost.
What is fermentation?
Prior to shipping, there is a three week fermentation process in which InLiven's unique probiotics are combined with the 26 organic superfoods. During this process, the whole foods are "predigested" or fermented by the Lactobacillus family. When the final formulation is consumed, the foods are instantly assimilated by the body with none lost during the digestion process.