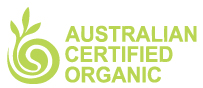 750 ml / 25.36 fl. oz.
Fast Tract was designed as a super booster "probiotic juice" to jump start the colonization of good bacteria in the body. It can be used alone or in conjunction with InLiven, is perfect for those who are gluten intolerant or if you are new to probiotics or have taken antibiotics. Being a liquid probiotic, bacteria counts can be 15x more than powder counts and will replenish the bacteria in the body much faster.
Fast Tract is recommended as part of every start-up program for great intestinal health. Drinking 30 to 50ml of Fast Tract along with a teaspoon of InLiven for the first 10-14 days can jump start the good bacteria in the digestive system. Then every 3 months a probiotic cleanse regime using Fast Tract along with 3 teaspoons if InLiven over a 10-14 day period is highly recommended.
If you haven't heard of the benefits of probiotics yet, then you will very soon. It is well documented that a good source of probiotic bacteria in the diet is important for overall health and a natural part of the food chain. Since caffeine, alcohol, stress, preservatives, chlorine in tap water and antibiotics can wipe out our good bacteria easily, everyone would benefit from taking a probiotic supplement daily. When good bacteria counts in the intestinal system are reduced, it provides an environment for putrefactive bacteria to dominate, contributing to poor health.
Among the ever growing list of health benefits, probiotics aid in metabolism of food and absorption of nutrients, support immune system function, detoxing of the body and removing toxins, encourage low blood pressure, produce lactic acid to balance the pH of the colon, assist in digestive issues like constipation or diarrhea, combat yeast in the body and other bad bacteria and fungus and the list goes on. Probiotic supplementation has also shown benefits to skin sufferers of acne, eczema and psoriasis.
Our Superior Probiotic
Fast Tract's unique bacteria is a highly evolved strain cultivated for twenty five years. Our hearty bacteria will thrive even in the acidic stomach environment, against cold, heat, chlorine, salt and many preservatives commonly found in foods today. The bacteria sold by other companies may be killed off when they come in contact with these stressors before they even get a chance to colonize.
Our bacteria is cultivated from 100% certified organic fruits, grains and vegetables in our certified organic facility (not from fecal matter or genetically modified organisms)
Unlike relying on getting healthy bacteria from foods like yogurt (which sometimes only contain one strain of bacteria), our probiotic supplement contains the full family of 13 strains of Lactobacillus bacteria (Acidophillus, Delbruekii, Caseii, Bulgaricus, Causasicus, Fermenti, Plantarum, Brevis, Heleveticus, Leichmannii, Lactis, Bifidus, and Sporogene).
Having the full 13 strains is important because this bacteria works in harmony only if the complete family is present. Our experience shows that if you provide the body with these 13 strains together, they have the ability to create an environment where the other 100's of sub-strains that are vital to the body can exist and multiply.
Since our healthy bacteria travel with their own food source (the fermented superfoods), they are alive, active and ready to colonize immediately after they are consumed. No need for them to battle each other for food. Other probiotics may be dead on arrival.
6.4 billion Colony Forming Units per serving (25 ml)
The Fast Tract liquid product contains food which the bacteria continue to consume. This food is normally in the form of natural sugars from the ingredients included in the fermentation and generally appears as sediment in the liquid. It is normal for the liquid to become darker in color and more acidic or sour to the taste, as the natural sugars are digested by the bacteria. It should be noted that the absorption of the natural sugars can be slowed by keeping the product under refrigeration.
The lactobacillus bacteria counts normally increase during the first 3 to 6 months and then gradually decrease over the next 9 to 12 months as the bacteria consume all the available natural sugars. The nutrient value of the product does not change during the shelf life of the product. Fast-Tract has a shelf life of 12 months from the date of production (which is marked by the best before date on the bottle) and should be used within this time.
As you use Fast Tract and there is more space in the bottle the fizziness will not be as apparent.  In other words, the gases created by the bacteria have more room to go.  The bacteria are still active and alive and the product is beneficial.