'Uncategorized' Category Archive
If you have been wanting to place a Miessence order….  I've got great news! In celebration of Miessence reaching a Facebook page goal, they just announced access to an amazing special offer for *you* for one week only.
From now until midnight Sunday, February 17th every order over 150PV is 40% off!
This offer is open to new customers, current customers and reps alike.
To redeem this offer, just shop until you have 150pv (product points) in your cart. Then you will need to enter the promo code: FB3000 – (remember FB is upper case) for the 40% off to apply.
*this offer excludes the Vitality Challenge sampler kit as that is a non-discountable item. The Vitality Challenge kit can be part of the contents of the order to reach the 150pv, but the 40% off will apply only to the other items in your cart. At this price…forget the sampler! Go straight for the full size Vitality Pack!
Any questions? As always, I'm here to help you!
People are always curious about the scent of the Miessence product's. "What do they smell like?" is a common first question followed up with some sampling and sniffing. The organic, fresh floral and herbal aromas stand in stark contrast to the artificial and heavily perfumed products that line the shelves today. The scent of Miessence can only be described as "real".
Miessence products are not t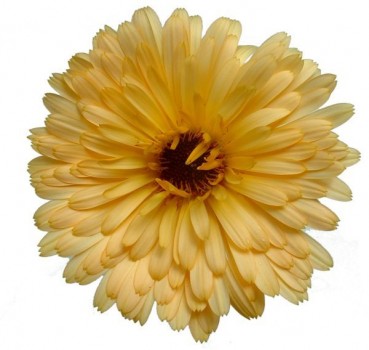 echnically "scented" with anything specific, but a compilation of their certified organic ingredients. The naturally extracted and cold processed organic ingredients provide functional and beneficial properties to a product, but also bring the additional benefit of gorgeous scent. Although the scents are quite complex and synergistic, basically what you see on the ingredient list is what you get (or smell)!
Sadly, 99% of products on the market today are scented with synthesized odorants, otherwise known as chemical fragrance. Many consumers are surprised to know that the "floral" scent of their conventional shampoo is not actual flower extracts. In order to reduce costs, scents are not obtained from a plant, flower, or nature itself but instead are synthetically created to match a compound found in nature. Even more disturbing is the fact that these chemical concoctions (sometimes made up of hundreds of chemicals) by law do not have to be listed on an ingredient label and must only be disclosed as "fragrance". With some of these chemicals being associated with hormone disruption and allergic reactions and largely untested for human safety, I find it best to avoid chemical scent or fragrance.
So how do you describe a "real" scent to someone when we are all so used to artificial, laboratory created, synthesized chemical scents? Basically, you have to experience true natural scents first hand to appreciate the difference.
I've had years to move away from synthetically scented products to those only scented with their natural and organic ingredients. Not only my personal care products, but cleaning products, air fresheners and even perfume. Once you spend time with the true fragrances of nature most people come to find they are repelled by synthetic chemical fragrance. I hope that others can come to experience the real smells of nature as well. Especially those with sensitive skin and allergies as such conditions are all aggravated by the synthetic soup of chemical fragrances. A rose by any other name may NOT smell as sweet!
Fall is fast approaching and that means cold and flu season is also around the corner. Are you dreading the constant use of hand sanitizer gels filled with synthetic fragrances, artificial coloring agents, petroleum derivatives and other questionable preservatives?
Essential oils have been proven effective to kill MRSA, H1N1 and other bacteria and viruses and have been used medicinally for thousands of years. We would like to share an effective, organic alternative that you can make at home and carry with you. It is perfectly safe for use by small children and since you only use a few drops of Essential Oils per bottle, its quite cost effective as well.
ORGANIC HAND SANITIZER RECIPE
4-5 drops Organic Tea Tree Oil – a great antibacterial, antiseptic, antibiotic and antiviral essential oil
Fill the container with 2 parts organic aloe gel (NOT juice)
And 1 part filtered water (NOT tap)
After adding the ingredients, gently shake your bottle to mix. Use whenever soap and water are not available.