Certification Process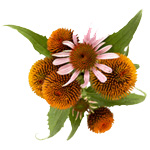 Certified organic products must comply with stringent international government certification standards such as the USDA Organic in the U.S. and ACO (Australian Certified Organic) in Australia. These agriculture or "food grade" standards are the highest in existence and designed for organic food, but can be earned by products if all regulations are met.
The certification covers all aspects of the production chain to ensure that the organic integrity is maintained.
Crop seed (organic, non-GMO seed, non-irradiated)
Farming techniques (grown on land that has been free from pesticides or fertilizers for at least 3 years, biodiversity promoting crop rotation & natural fertilization, adequate buffer zones to prevent contamination from any surrounding conventional farms)
Harvesting methods
Storage
Transportation of goods
Processing and Manufacturing (no synthetic chemicals or synthetic chemical processing)
Packaging
Labeling practices & Ingredient listing
With certification standards and 3rd party inspections of all production aspects, you know when you see a recognizable organic seal that you have a real organic product. USDA Organic and ACO certification is your guarantee of the authenticity and integrity of totally chemical-free products containing truly pure, untainted, organic ingredients.
The Process of Certification
The process to get a product certified via the organic agriculture standard is a lengthy and costly endeavor.
Prequalification – Extensive paperwork filed with the certifying body is the first step to prequalification. Certifying agents then review the applications for a product's initial eligibility.
Compliance – Prior to certification and then again annually to uphold certification third party auditors accredited by the USDA organic and ACO organic programs conduct unannounced onsite inspections of a company's production and manufacturing facilities and processes making sure every step is in compliance with organic food standards.
Documentation – Extensive and detailed paperwork must be submitted on current status of the facility including any pertinent testing results
Planning – an annual written production plan is submitted detailing all aspects from supplier, storage, manufacturing and shipping methods.
Inspection – A minimum of one annual, unannounced inspection is required to uphold certification. Sometimes up to ten annual visits are the reality. An accredited third party auditor handles the examination.