Our Certifications

Organic Food Standard Certifications
ACO: 95%-100% certified organic ingredients
USDA: 95%-100% certified organic ingredients
The products that bear these certifications are made up of no less than 95% organically produced agricultural ingredients, excluding water and salt. The remaining 5% of ingredients can be non-agricultural ingredients with strict processing criteria like absolutely no synthetic chemicals or GMO's.

Organic Product Standards Certification
Biological Farmers of Australia: 70-95% certified organic / 100% natural
The products that bear these certifications are made up of no less than 70% organically produced agricultural ingredients, excluding water and salt. Any remaining ingredients can be non-agricultural, natural substances such as clay, minerals, baking soda and all require strict processing criteria like no synthetic chemicals or GMO's.
Why Aren't All Miessence Products Certified to the Food Standard?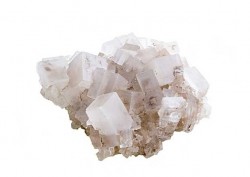 The organic food standard certification has been ideal for over 50 Miessence products, although not all. We must remember that this standard is designed for the certification of organic food, not natural cosmetics. A primary requirement of organic food is that it must have at least 95% organic agriculture as its ingredients. While that makes perfect sense for food, it excludes wonderful ingredients like beeswax, baking soda or minerals in any significant amount (greater than 5%) for use as ingredients. Although found in nature and 100% natural, these ingredients cannot be grown, thus cannot qualify as organic agriculture. A product must have 95% or more organic agriculture as ingredients for food grade certification.
Several of our products contain a base of minerals or baking soda. Instead, these products are certified by the Australian Organic Cosmetic Standard or the Biological Farmers of Australia certification programs. These certifications are identical to the food grade standard but they allow higher percentages (more than 5%) of non-agricultural, natural ingredients like bees wax or zinc, as required to make an effective formulation. The product must still be 100% natural ingredients, no synthetic processing and synthetic chemical free.
An example is our Miessence Toothpaste which is made from a base of baking soda. Had we only used 5% baking soda in the formulation, then the product would have been certifiable to food grade. But because we needed more than 5% to make the toothpaste effective and baking soda is non agricultural, the organic food standard does not apply to this product.
A bit confused? Here's Narelle (the founder of Miessence) to explain…

Why aren't all the organic food standard Miessence products certified to both USDA Organic and ACO organic standards?
While the standards of the USDA Organic certification and the ACO organic certification are nearly identical, the USDA works from a set list of allowable natural food ingredients, while the ACO will conduct hearings to review proposed ingredients as requested by an applicant. An example is our use of the ingredient Sclerotium Rolfsii Gum which has skin smoothing and soothing properties. Sclerotium Rolfsii Gum is a natural gum sourced from bacteria that produces an instant gel base when combined with water. It is a polysaccharide produced through a fermentation process of sclerotium rolfsii (bacteria) on a glucose-based medium (sugar). Although edible, it is used primarily in the cosmetic industry and is not one of the pre-approved ingredients on the USDA Organic's food list. ACO, which will review ingredients upon request approved the use of Sclerotium Rolfsii Gum years ago. In order to have it added to the USDA Organic list of approved ingredients, we have had to petition its review and approval. Since the USDA Organic review board only meets biannually and there is quite a long line of requests, it has taken more time than we had hoped to have such ingredients approved. We patiently await our turn for USDA to review Sclerotium Rolfsii Gum, which upon approval will roll out USDA Organic certification on any products that currently only have ACO certification.
Sclerotium Rolfsii Gum Facts
Completely natural gum sourced as a product of bacteria fermented with glucose.
Comparative to Xanthan Gum (considered a polysaccharide in scientific circles because it is a long chain of
three different forms of sugar and also sourced from bacteria) which is widely used in certified organic food and is currently on the approved ingredient list for USDA organic certification.
Like Xanthan Gum, Sclerotium Rolfsii Gum can also be safely ingested.
Sclerotium rolfsii gum is noted on both the EWG and the GreenGuide websites as being
unquestionable safe.