About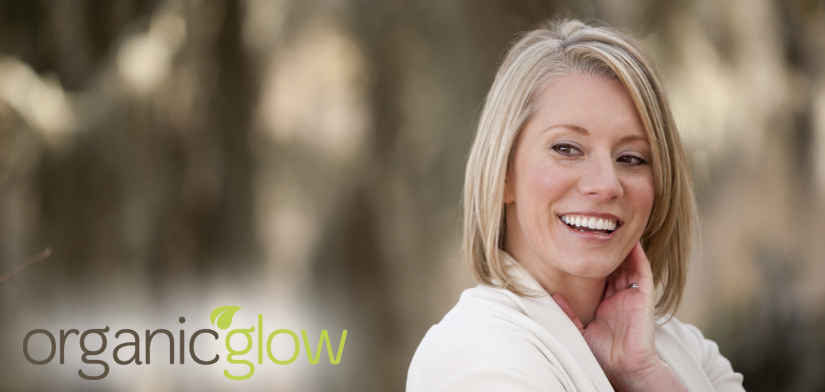 Thanks for visiting! My name is Alison Price and I am the owner of Organic Glow.com and an independent representative for Miessence. Miessence is a trailblazing company that produces 100% raw, organic superfood nutritionals and in 2001 created the first skincare and bodycare products in the world to be certified organic to food grade standards.
In addition to being a mom and wife, some people would describe me as an organic fanatic, raw food enthusiast and fermented foods devotee. Such topics have become the driving force behind my business and my mission to share information to empower consumers. It has been through my experience and education with Miessence that I have become a witness to the power of nutrition via raw, wholefoods and the amazing benefits of switching to food grade organic skincare and bodycare. I'd like to share my journey with you.
In 2007 I became pregnant with my first child and thought a lot about eliminating unnecessary synthetic chemical exposure through my everyday products. Nearly a year passed with lots of shopping and hundreds of hours of research on the definition of a truly organic product. My frustration with semi-natural and greenwashed products nearly forced me to give up. It was so confusing! Products that claimed to be all natural still had synthetic sounding or "derived from" ingredients. I was running in circles and was losing hope that I would find a brand that could live up to their own organic claims.
Eventually I found that since no organic standard existed for skincare products that some companies were taking their products through the organic agriculture or food standard for certification.  Seeing the organic food seal of certification displayed on a product label means that every single ingredient in the product is literally acceptable as organic food. I was comfortable with the standards of organic food and now I could have a clear understanding of what that meant in terms of an organic skincare or bodycare product. No more questions, no more marketing hype – just a purely organic product.
After further research, I learned that the first organic products in the world to achieve organic food certification were produced by an Australian company called Miessence. I read about the founder, Narelle Chenery and her pioneering efforts to create these products even though she was told it was "impossible". Her dedication to purity and to uphold the organic standard was very impressive. Since 2001, she has gone on to produce over 50 products to be certified organic. The ingredients are very high end (think organic helichrysum flower oil & tamanu nut oil), concentrated and fresh. Not to mention the ingredients are raw, oils are cold pressed and the products are emulsified (or blended) without heat to protect the delicate properties. The icing on the cake is that the products are made fresh every 30 days and shipped directly to customer's doorsteps. Quite a turnabout from the dead, shelf stable products I had been using.
After my first order, I knew I had found something special and I've never looked back. As a former product junkie, I was always buying the "next best thing".  I'm happy to share that since using Miessence, that there isn't anything I would change about my skin. The Miessence products are uniquely pure, potent and fresh, which may be why no other product I've ever tried has delivered such solid results. I love the fact that the researching and seeking is over! I can spend my time doing other things, knowing that I have found the best skincare for me and my family and its made to the highest organic purity standards in existence. I can literally eat it!
I became more and more impressed as I explored the rest of the extensive product line. Since Miessence is only sold through independent representatives, I soon decided to become one myself. I had spent years researching, loved sharing knowledge and had already become an expert for family and friends on organic products. Already pretty busy with babies at home, it was the perfect project to delve into during naptime!
After about a year with Miessence training and the access to their network of wellness experts, I progressed into taking a second look at my diet. I still had a lot to learn and was mistaken in my opinion that my diet was providing me with everything I needed. Although I wasn't seriously ill, I wasn't truly well either. Elevated blood pressure, an irregular heartbeat, poor sleep and issues with infections of yeast, allergies and sinuses were constant. I certainly hadn't unleashed my true health potential.  Even back then I considered my diet "healthy", but since I have become solid in my criteria for food. If you are interested in the foundational benefits of fermented foods, probiotics, alkaline minerals, detoxifying algae or any of the other features of the Miessence products, please visit the product pages for details and my blog entries on health and detox.
In a nutshell, Miessence has taught me that even those of us who feel we already eat well don't do it all the time or with enough food diversity. Possibly we negate our good habits by eating the wrong kinds of "healthy" foods, preparing them unhealthily, consuming too much alcohol or caffeine. Maybe intestinal health and good bacteria have been neglected, which can effect nutrient breakdown and absorption in even the healthiest of diets. Throw in stress, lack of sleep, environmental pollution and toxins around us and we ALL could use some real food support! Luckily, the Miessence superfood formulations address that for us. Not with some synthetic vitamin pill, but with raw, organic superfoods! Take a look, I'm sure you will agree these are not your standard "supplements"!
So the journey continues…. fast forward a bit and here we are! I am having a great time working for Miessence and earning a steadily building income in the certified organic marketplace. Helping customers who seek organic products is rewarding. Part of my day is also spent helping to support other reps who have decided to build their own Miessence businesses. The sharing of success and knowledge with like-minded people all over the world is really enjoyable. My work is fun!
Since Miessence is the only certified organic network marketing company, our team of independent reps is growing each day. Awareness of potential health hazards, chemical body burden and natural wellness is very steadily increasing. People are becoming more mindful of everything they use in their day to day life.
I also feel that consumers are looking to support companies like Miessence who are responsible with the environmental impact of manufacturing, production and distribution. Did you know parabens are showing up in our food supply and water pollution from personal care products washed down the drain is rivaling that of agricultural pollution? Its time for change.
I'm proud to say Miessence offers influential and far reaching impact through its truly sustainable business practices. The company is one of the first to be certified carbon negative, which means that all shipping emissions are calculated and more than offset by the planting of mixed species native trees at 110%. The Miessence facilities use wind powered electricity and through its products support the immense environmental benefits of organic farming practices. Looking ahead, Miessence is currently in development with 100% biodegradable packaging. My customers and fellow reps are excited for our positive global impact and exciting future ahead.
I think another reason why Miessence is thriving on the network marketing platform is their foundation in consumer education. Miessence is NOT your typical Network Marketing company, having roots in solid business principles, not short-lived hype. We like to call it Sustainable Network Marketing and you can read details on my blog. Reps are sharing really important information with their friends and family and they in turn do the same. It's essentially one huge organic word of mouth campaign for human health and the health of our air, water and soil.
I am happily available to anyone who would like to hear more about the Miessence certified organic product line or the home business opportunity. It would be my pleasure to answer any questions you may have.
Thank you for your time and reading my story. Enjoy your own journey!