"Hidden" Ingredients May Be Aging Your Skin or Worse…
While researching and studying skincare ingredients for the last 6 years, one of the last pieces of the puzzle for me was an ingredient's journey through manufacturing. It's behind the scenes, it's tough to uncover and it's usually where a "faux organic" company hides its dark secrets and hidden ingredients.
I've comprised some tips I've learned along the way and how you, as an educated consumer, can make things very easy for yourself. Seek out 100% organic food grade skincare for the effectiveness of your products and the health of your skin.
Synthetics Can Cause Inflammation & Premature Aging
"Emulsifiers, preservatives and formaldehyde cause sensitivity and irritation, creating a domino effect where the body feels the need to protect itself through an inflammatory response," says Palm Beach, FL, dermatologist Dr. Layne Nisenbaum.
Even more serious is the potential for inflammation related disease. Dr. Laura Koniver, Charleston, SC, shares "Its been found that by chronically irritating skin (at low levels – low enough that you don't see any skin reaction visibly) you are chronically encouraging it to slough off and turn over new cells.  This is why low but consistent doses of retinal products, hydroxy acids and other skin acids, even all naturally derived fruit acids, works to give your skin a refreshed surface chronically forcing new cell turnover. While this is great in the short term (you get fresher skin within a few weeks) in the long term, chronic irritation and inflammation has been shown to incite cellular damage.  Chronic inflammation is turning out to be one of the major factors in all types of disease from coronary artery disease, to strokes, to cancer."
Synthetics and naturally derived synthetics subtly irritate the skin, which may make it look "rosy", "plump" and turn over new skin in the short term. But long term, this low level irritation triggers an inflammation response from the body. Its well accepted that chronic inflammation leads to free radical generation, cell damage, wrinkles and sagging skin. Or possibly even disease.
Your skincare ingredients could be aging you! So you need to be sure you know exactly the standards your ingredients uphold. Here's where it can get tricky.

"Made With" Organic Ingredients
Its semantics on a label, but the difference in a certified organic product formulation versus "made with" certified organic ingredients is immense. Just because some of the ingredients are organic ingredients does not mean the entire product formulation is certified organic. Even if a majority of the product's ingredients are certified organic, that doesn't tell a consumer anything about the standards of the remaining ingredients. Be careful that you are looking at a product level certification, not an ingredient level certification.
Chemical Processing Taints Organic Ingredients
Significant differences occur in the processing standards of an uncertified "organic" product. Take for example Disodium Cocoyl Glutamate (from coconut oil). Sounds natural enough, right? Wrong.
To make this ingredient, you begin with raw natural coconut oil. Next comes the extraction process where the oil is separated out for use with petrochemicals and other chemical solvents. The extraction is followed by extensive processing and forced reactions with synthetic chemicals (usually several reactions with several chemicals), which transforms the ingredient until a foam boosting chemical surfactant is produced. This ingredient is being marketed as "from coconut" or "naturally derived" when it is no longer equivalent to coconut oil, but in actuality, is a synthetic creation. To put it simply, Disodium Cocoyl Glutamate (from coconut oil) does not grow on coconut trees.
Not only are semi-natural ingredients deceptive, but they also have potential health concerns. With extensive processing comes the problems of safety and purity associated with many synthetic chemicals, which is precisely what an organic consumer is trying to avoid.
Byproduct Contamination or "Hidden" Ingredients
When synthetic chemicals are introduced in the manufacturing of a natural source ingredient, it contaminates not only the purity of the ingredient, but the product as a whole. One example of this is known human carcinogen 1,4 Dioxane, which would not appear on a label as it is not an official ingredient, but can be present in the formula due to processing natural ingredients with synthetic chemicals.
Therefore, even if you are able to identify or nearly identify a product's ingredients as all natural, you have no access to information on the ingredient's processing. Processing ingredients with synthetic chemicals is strictly prohibited in a certified organic product so you have the guarantee of a purely organic formulation.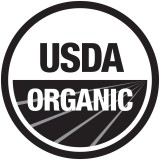 Seek Out Miessence Certified Organic Products
Creators of the world's first skincare product line certified to organic food standards in 2001
The cold formulation proprietary to Miessence keeps the ingredients raw, the oils safe from oxidation and the delicate beneficial properties of the herbs, flowers and extracts in tact… just like raw food for your skin
100% active ingredients
Made fresh in small batches every 30 days, unheard of in an industry of dead, synthetically preserved products
A 100% certified organic product's ingredients are untouched by synthetics from seed to final formulation
Non-GMO
Free from chemical manufacturing residues
Free from residues of chemical pesticides, herbicides, fungicides and fertilizers
Organic agriculture standards produce bio-diverse crops and healthier soil
Made with a base of organic aloe vera, not water
Effective ingredients that have been used safely by humans internally and externally for thousands of years
References:
Elise Minton. "Control the Signs of Aging" New Beauty Volume 7 Issue 2: page 144
Dr. Laura Koniver. (January 10, 2011). Thoughts on Health…. Retrieved from http://www.intuitionphysician.com/thoughts-on-health-faq-skin-care/