Organic Glow Partners to Teach Teens About Safe and Effective Products
A big th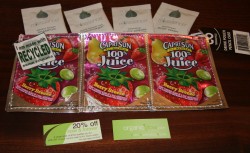 ank you to the innovative directors at Porter Gaud college preparatory day school for including Organic Glow and Miessence in their Girl's Leadership Eco-Conference. In the bodycare presentation, the girls in grades 1-12 learned that they should be as mindful about what they put on their skin and bodies as they do about what they put into them. Miessence samples of Desert Flower Shampoo, Herbal Shine Conditioner, Sunflower Body Wash and Intensive Body Cream were distributed in recycled juicebox pouches. We are thrilled that the girls will be able to try truly organic products and a seed is planted to be conscious about choosing healthy, safe and effective products.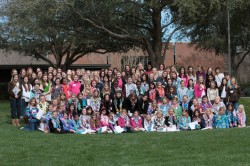 With teenage girls being a huge market segment for beauty and skincare products, we hope to do more community outreach in the future on this important health topic.
Every ingredient in Miessence certified organic products are as pure as organic food and certified as such. The ingredients include rare and exotic organic herbs, botanicals, fruits, oils, nut and seed butters that are unprocessed, cold pressed and preserved with beneficial essential oils. The most pure, potent and fresh on the planet!