Alissa Cohen, International Health & Raw Food Expert, Recommends Our InLiven Probiotic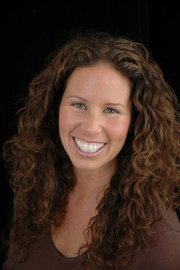 Alissa Cohen is a world leading expert on health, nutrition and the raw food diet and she is spreading the word about InLiven from Organic Glow.com! Check out the write-up on Alissa's page on Open Sky for a special 48 hour promotion.
Author of Living on Live Food the most comprehensive and practical book on raw food, she's been interviewed on NBC's Today Show, Celebrity Fit Club, OK Magazine, First for Women Magazine and the Tyra Banks Show. At 44 years old, Cohen has the looks and energy of a 20 year old. She has been eating and teaching raw foods since 1986.
We are so excited to have an authority on Alissa's level recommend our product to her health conscious, loyal followers!