50% Off Our Organic Essential Oils!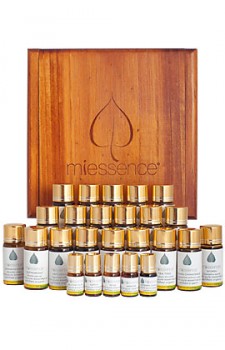 An amazing first sale for our Organic Lifestyle Members! 50% off all of our organic essential oils with a 130pv order. Frankincense from Somalia, Chamomile from Egypt, Helichrysum from Corsica, Peppermint from South Africa, Ylang  Ylang from Madagascar… Miessence has sourced its organic oils from the finest suppliers in the world and their quality is exquisite. Not a Lifestyle Member? Read how below.
The sale price is only available through our Specials Page. To access the special pricing, first, login as a Lifestyle Member customer. Then shop until you have a 130 points (pv) worth of product in your cart and any Essential Oils added to the order (through the Specials Page) will be added at 50% off. A product's PV (point value) is listed right above the price on the Miessence/Organic Glow Shop site.
Not a Lifestyle Member yet? As you can see the benefits are great! Be sure to get in early, the membership special preview through November will make becoming a member very easy. Plus you will enjoy 20% off your purchases now and forever! (with only one purchase per year required to keep your membership active) And yes, you can use this first purchase if over $100, to get your Lifestyle Membership, get 20% off this first order, AND get 50% off our essential oils!!! Any questions please let us know and we would be happy to assist with your order. If you would rather place an order over the phone, just call us 888-770-4569.
New to essential oils? We have some great information on our site. Essential oils can be used in a myriad of ways: tea tree and eucalyptus for first aid, lavender and rose for relaxation, while peppermint and sandalwood assist with overall well-being. Diffusing these wonderful oils will make your home smell organically delicious. Add a few drops to massage oil, hand sanitizers, or use for cleaning & sanitizing your home. So versatile and amazingly beneficial!
*Hurry! While current supplies last!