Just What the Dr. Ordered – A Natural Skincare Course Offered Online With Dr. Laura Koniver!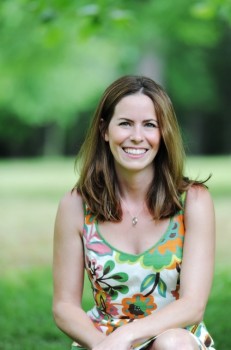 Have you ever wanted a doctor's advice regarding natural skincare? Physician Laura Koniver, MD runs a unique on-line skin care course called Skin Happiness that is devoted to teaching women how to care for their skin naturally.  This course is fun and full of great tips for all natural skin care… each day for two weeks participants get a newsletter sent to their email in-box chock full of great skin care advice, tips, techniques, and links to fabulous organic products… including Organic Glow.com!  Dr. Koniver loves the Miessence line and recommends it highly on her blog as well.
The Skin Happiness course topics range from cleansing, exfoliation and moisturizing to sun protection, nutrition, and treating your skin in an energetically balanced way from the inside out.  Touching on lots of great ideas, from techniques to decrease acne to anti-aging strategies and more, this course is fun, easy, and inexpensive.
The next course begins August 22nd, so don't miss it! You can sign up now using the link below.  Dr. Koniver hosts a number of on-line health care courses, including a Female Health eCourse, a Detox eCourse, Organic Parenting classes and individual Medical Intuition Counseling.
Sign up now HERE!
http://www.intuitionphysician.com/
Questions?  Visit Dr. Koniver's website at www.intuitionphysician.com or email her directly at heartsong@primary-plus.com