Organic Experts LOVE Miessence Reflect Sunscreen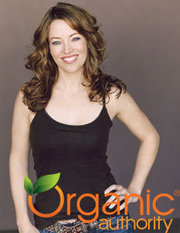 Today, EcoSalon asked their favorite magazine editors, authors, green experts, makeup artists and bloggers to share their favorite organic & natural sunscreens.
What does Laura Klein slather on her face?
The founder and publisher of Organic Authority shares, "My preferred sunscreen is a hat, long sleeves, and glasses. But when I use sunscreen, it's Miessence Reflect Outdoor Balm."
Fabulous!