A Sunblock That's Enjoyable To Use? Yep.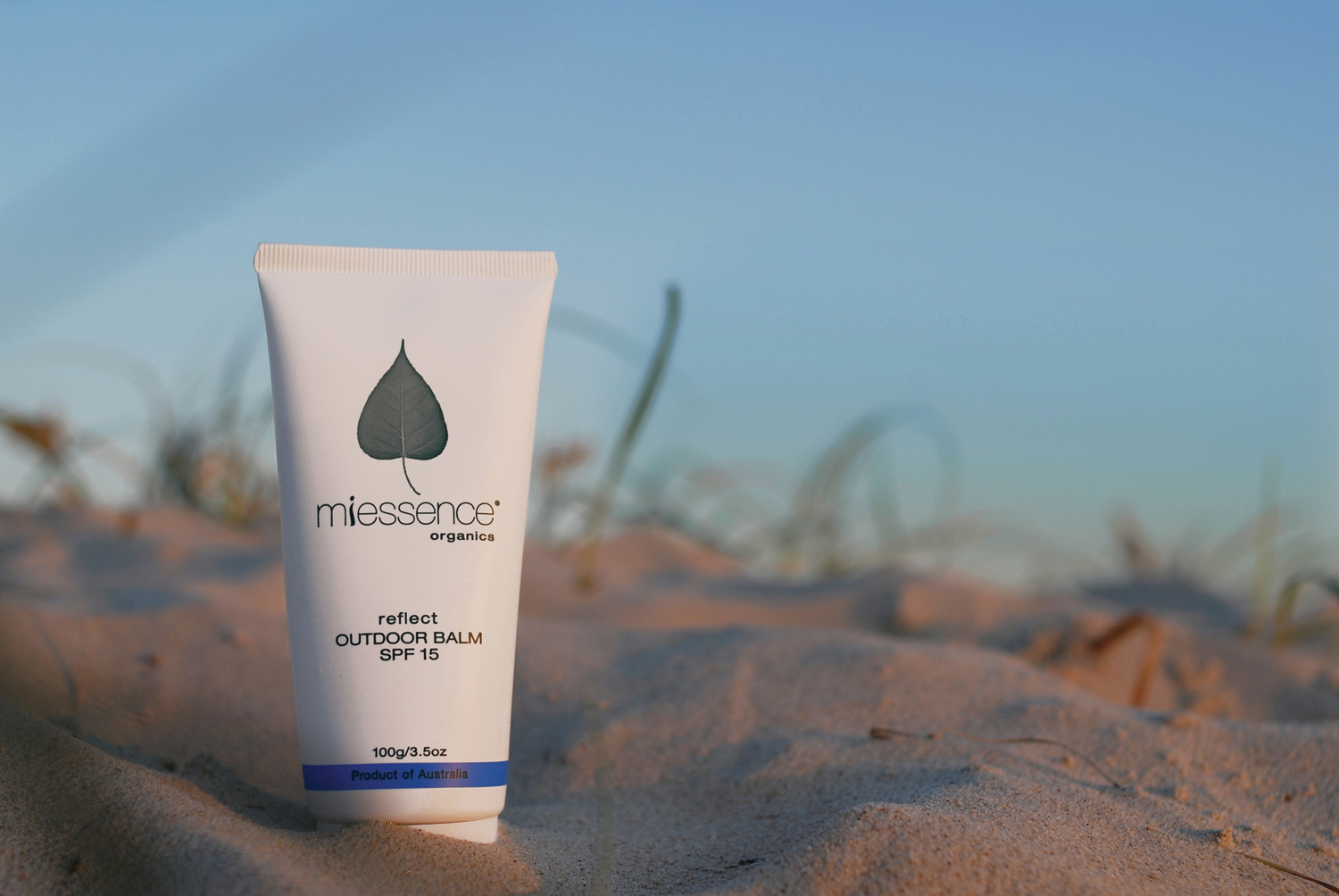 My past experiences with sunscreen had left me a little jaded. I used to hate using it…I mean hate. The lotions felt sticky or suffocating on my skin. The sprays were convenient, but felt like a weird chemical soup and sometimes irritating. Not to mention if you happened to get some in your eyes, the burning pain! Basically, it was all I could do not to shower sunscreen off immediately.
I can tell you that since then Miessence Reflect Outdoor Balm organic sunblock has changed my attitude completely. When Reflect was ranked as a top sunscreen in EWG's Sunscreen Guide last year, it was sold out all summer. I was forced to deal with the competition's sunscreens, which I can say are not even close to Reflect.  That includes other "organic" mineral sunscreens. Reflect balm doesn't contain water and is quite concentrated, but spreads really nicely. You only have to use a small amount to cover well. Once on the skin it feels like a light lotion, not at all heavy, sticky or greasy. The scent is wonderful! Pure coconut extract not only adds a natural tropical scent but acts as a moisturizer to the skin as well. You can use it all day long and it feels great.
Besides the fact that I like how it feels, the ingredients are the most pure and effective on the market. Zinc oxide is the mineral sunblock used in Reflect. It has over a 300 year history of safety with no known adverse reactions (which is why it is often used to treat babies). It protects against UVB and most of the UVA spectrum and is the closest thing to a total sunblock on the market today. No other sunscreen ingredient provides broader protection.
Check out the list of the rest of the ingredients. All serving a purpose, all 100% beneficial. The simplicity is so refreshing! The formulation is eminently safe (non-nanoparticle sized zinc, the pure zinc is not coated with anything like aluminum compounds or silicone, no titanium dioxide) and pure enough for use on even young babies. Be sure to stock up for summer 2011… you'll be glad you did!