Clean, Disinfect and Banish Mental Fatigue…all at the same time!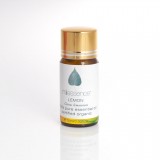 Essential oils can be used to make extremely effective and affordable home cleaning products. Lose the chemicals, disinfect and clean your home naturally while saving money. Try this simple recipe for lemon oil glass cleaner.
Miessence Lemon Glass Cleaner
1 cup White Vinegar
3 cups water
10-15 drops of Miessence Organic Lemon Essential Oil
Mix vinegar and water in 1 quart spray bottle. Add Lemon Oil and shake.
Not only will your glass surface be clean and streak free, but lemon oil is a strong disinfectant, antiseptic and antifungal agent. It will only take a few drops because essential oils are so highly concentrated – the peels of 1500 organic lemons are used to make one pound of lemon essential oil. In addition, lemon oil is calming in nature and therefore helps in removing mental fatigue, exhaustion, dizziness, anxiety, nervousness and nervous tension. Lemon refreshes the mind by creating a positive attitude and removing negative emotions. It is also believed that inhaling lemon oil helps in increasing concentration and alertness. Use our lemon oil at work to clean up your desk and to increase office efficiency. Windex can't do that!